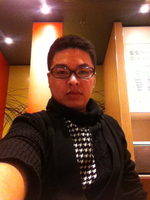 2018-12-07
I'm going to make Python my 2nd programming language, not just because of the AI/Big Data, but also because of the Scrappy/PySide.
2018-11-25
Old classic bbs forum... created.
Long Long Ago
2018-11-14
Hi, I'm Yarco, I'm a farmer, the computer is my planting field.
I like Bible & Chinese Tao.