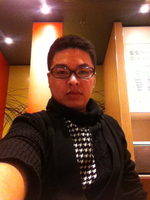 About Me
Hi, I'm Yarco, a PHP developer from China.
This is my personal website.
If you want to know more about me, check out my resume:
You can also visit my linkedin profile.
I'm open to the world!
Extra Information
E: yarco dot wang at gmail dot com
L: Changning District, Shanghai, China
T: Jetbrains IDEs with IdeaVim, Gitflow, Emmet Everywhere...